ART GALLERY SW NEWSLETTER
Welcome to the Art Gallery SW May Newsletter! Each month we explore different art topics illustrated with the works from our very own gallery artists. This month we're featuring Abstract and Surrealist artwork .
"Blossom" by Martin Bush
Abstract art developed following the First World War, one of its earliest pioneers was the Russian artist Vassily Kandinsky (1866-1944). At this time artists started to paint pictures that were not meant to be of 'things'. Instead of recognisable scenes, paintings used combinations of shapes, lines and colours used in interesting, expressive and decorative combinations. Today the popularity of this style continues undiminished.

We have here just a small selection of abstract works by artists currently available on the website.

Martin Bush in this semi-abstract painting 'Blossom 1' shown above explores the wonder of nature as an antidote to the Covid impacted world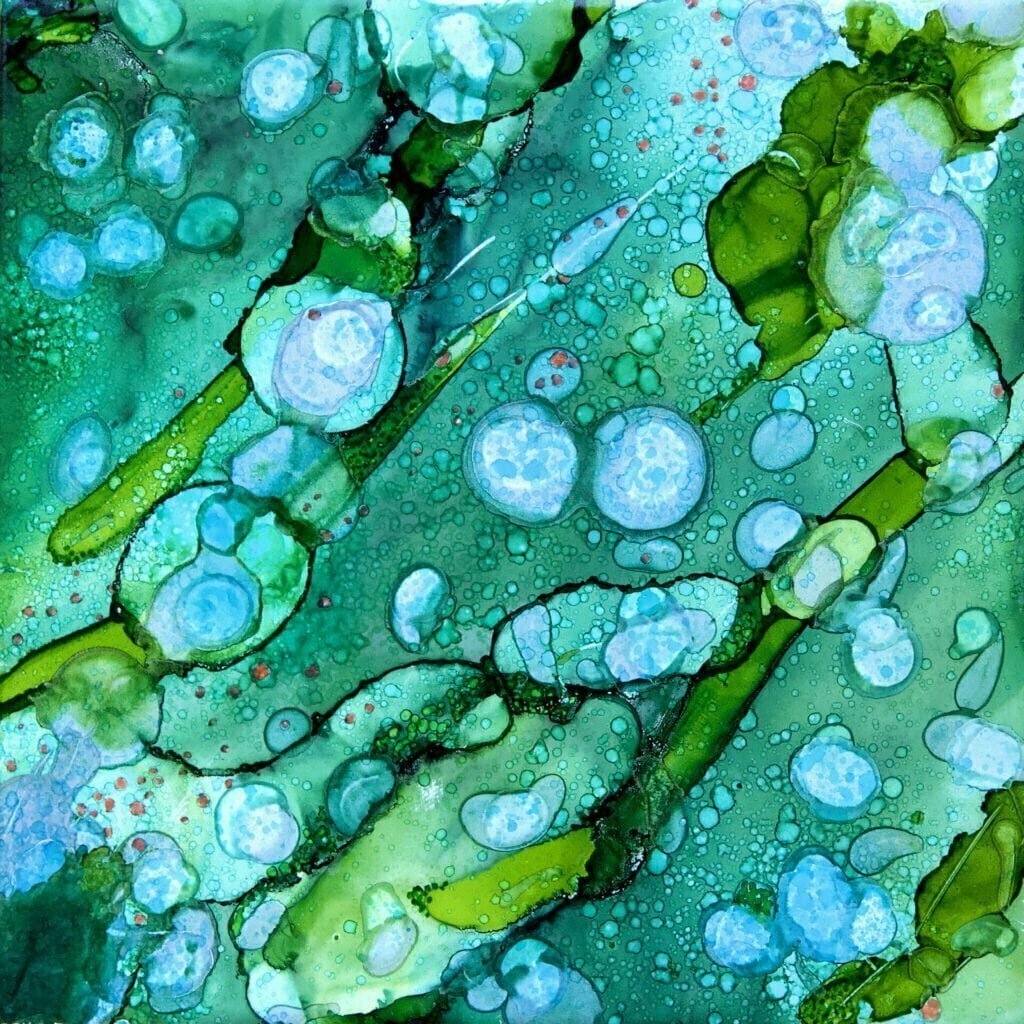 "Sea Underworld " by Alexandra Lavizzari
Alexandra Lavizzari's "Sea Underworld" capture's the movement of water below the surface with dancing lines and bubbles. Created with alcohol inks in vivid blues and greens, the fluidity of this medium lends itself to capturing the ebb and flow of the currents beneath the waves.
"Copper Smoke" by Little Room Art
Other artists such as Devon based "Little Room Art" have used acrylic to create abstract work often inspired by the surrounding environment. "Copper Smoke" is a dramatic Dutch pour painting featuring a warm metallic copper hue contrasted with blue and mixed colours.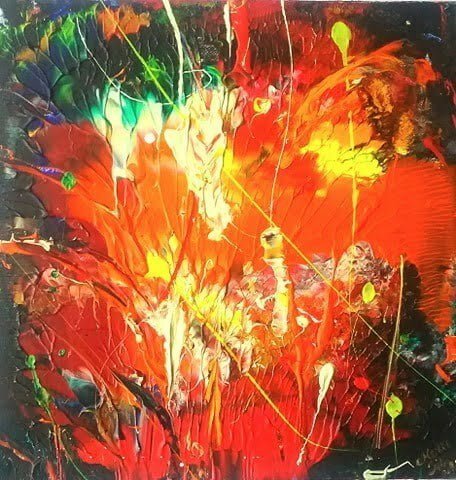 "Party Night 11" by Merle Sild
"Party Night 11" by Merle Sild is a riot of colour and boundless energy. With bold declarative mark making.
Surrealism
Surrealist works combine elements that often seem unrelated. Often unexpected combinations of objects are juxtaposed reflecting the way the unconscious mind forms associations of unconnected objects as found in our dreams.
Artists, disillusioned with the state of the world, rejected the traditional values of the past as the 20th Century progressed. Using both unconventional imagery and materials artists started to make works that were often fantastical, bizarre and sometimes shocking.
"El Partido Politico" by Al Cazu
Cornish artist Al Cazu's narrative painting "El Partido Politico" . shows a satirical and surreal depiction of a political party. A variety of figures interact in this painting, some masked, some depicted in the guise of animals with human characteristics.
" Time Travel" by Catarina Diaz
"Time Travel" by Catarina Diaz Whilst Catarina Diaz combines surrealism, realism and spirituality in her vibrant work that contains collage elements with mixed media. Her work centres on London's cosmopolitan life juxtaposed with motifs from the natural world. Pieces such as 'Time Travel' seek to restore balance to our hectic everyday lives. Nature here acts as an antidote calming and soothing the chaos, evoking joyful memories of other eras.
"Heavenly" by Catarina Diaz
"Strange Times" by Malcolm
Other gallery artists such as Malcolm Crocker create landscapes of the mind populated with surreal and ambiguous structures. His narrative paintings focus on our planet Earth, it's pressing plight and the future of mankind.