PAUL POLLARD : FEATURED ARTIST OF THE MONTH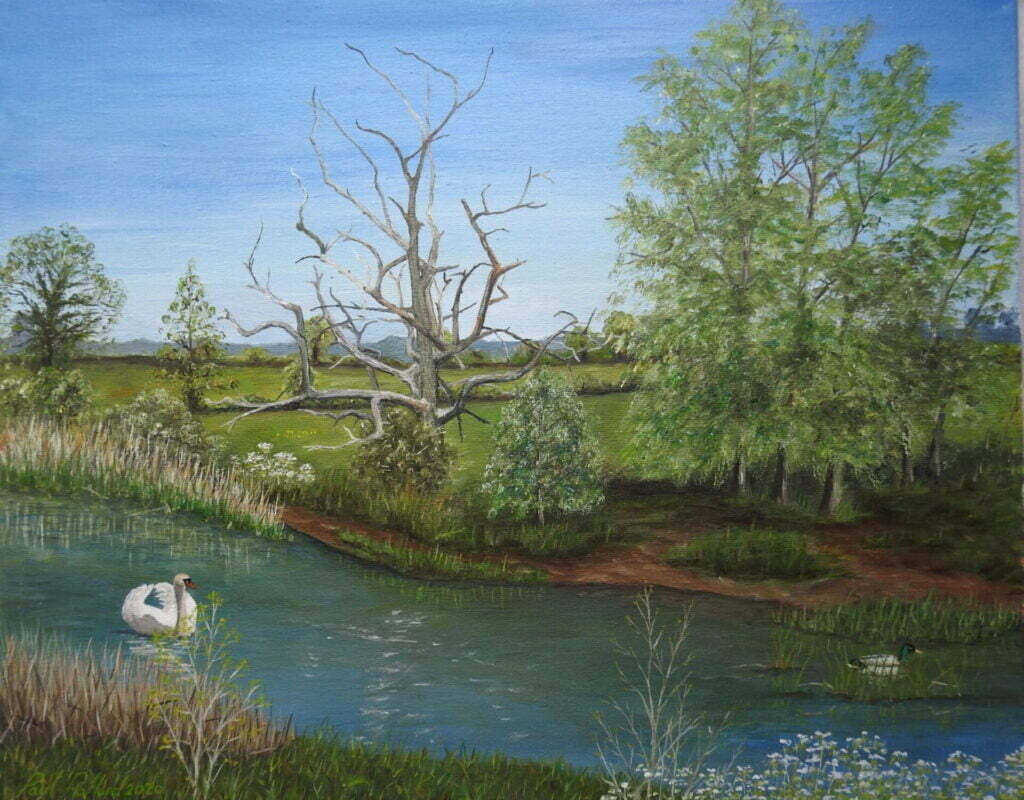 "Alone on the River Avon"
"Can you tell us more about your art and what inspires you?"
A lot of my art work is inspired by what I see in books or when I'm out walking or by photographs I have taken. I'm a self taught amatuer artist, I have explored all the different mediums and the two that I find easiest to work with are oils & pencil.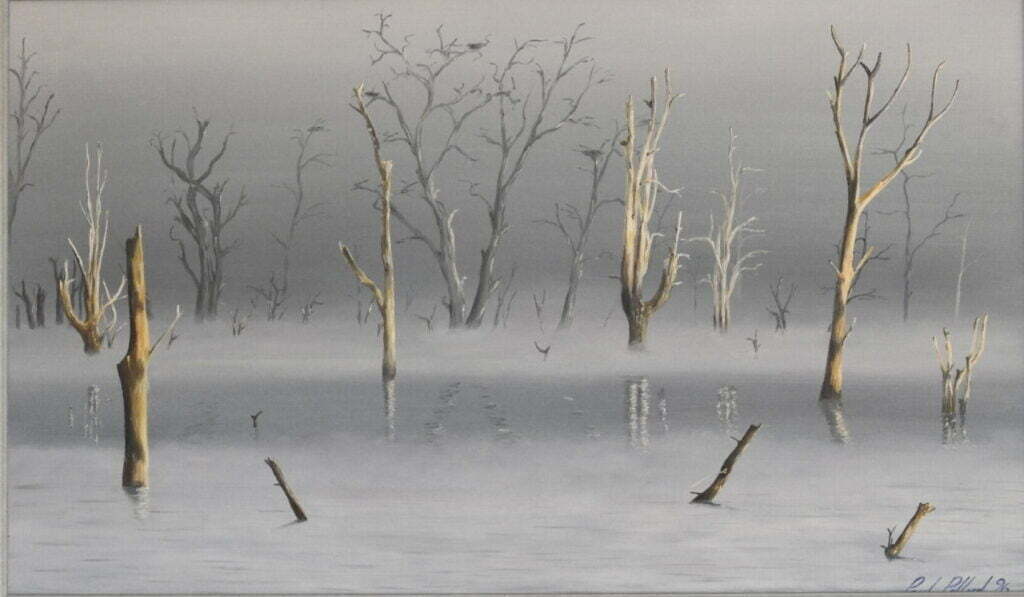 "Drowned Trees"
"Drowned Trees is a surreal and evocative image. Can you let us know more about the background to this work and the steps you took in the development of the painting ?"

I am a copy artist & I have to admit Drowned Trees is not something I dreamt up but was in fact a picture I found in a book about South Africa & thought it was such a fantastic photograph that just had to copy it onto canvas.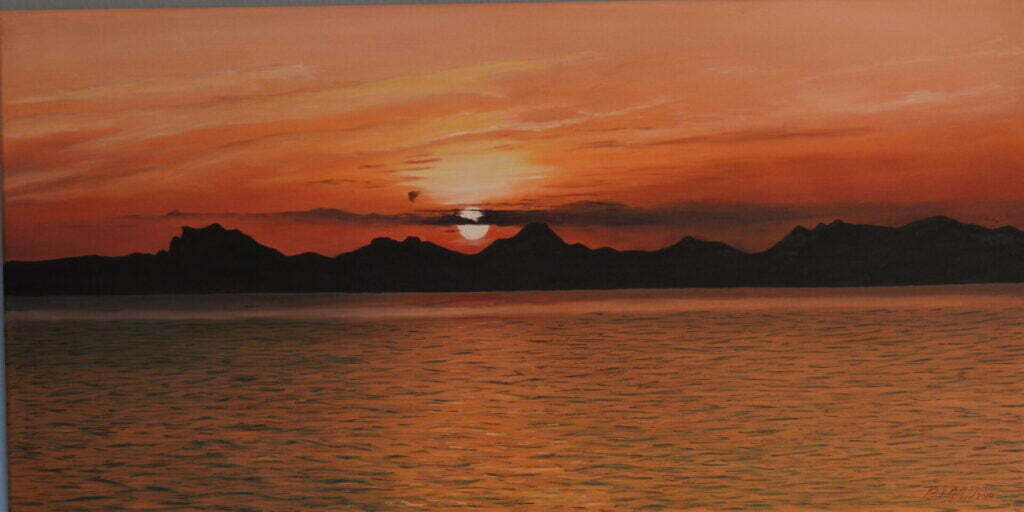 "A Glorious Sunset"
"Were there any obstacles to overcome in the creation of 'A Glorious Sunset', if so what steps did you take to overcome them?"

I don't have a gallery to work in, I usually sit in our dining room & have to put a covering on the floor so as not to bring the wrath on my wife down on me, but for The Glorious Sunset I had to set my easel up in the garage which in its self caused me problems as there wasn't a great deal of natural light, so I had to have the garage door open & all the lights on, I think the end result was worth overcoming the difficulties.