SUE O' SULLIVAN : FEATURED ARTIST OF THE MONTH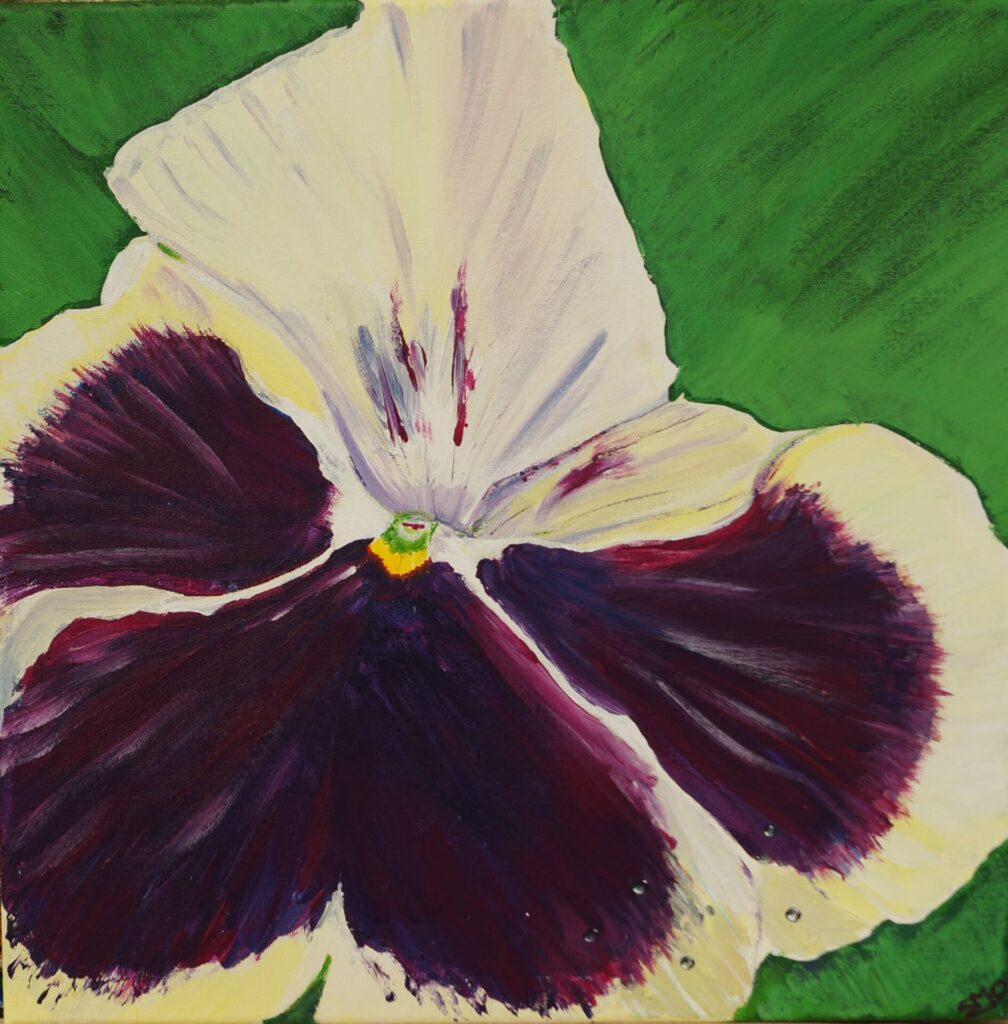 "Pansy"
"In 'Pansy' you depict raindrops upon a flower's petals. Can you tell us more about this technique?"
This was the first time I had painted raindrops, but once I understood the technique I found the process quite addictive and practised many times! Its really about where the light comes from and where any shadow is to get the 3d effect. I first paint the shape of the raindrop using a very fine line, then with a darker shade than the background I paint shadow that's opposite the cast shadow (under the drop). A lighter shade is added to the inside bottom edge. Finally I add a dot of white paint for the reflected light. This is very simplified but there are many excellent tutorials to help.
"Summer Lake"
"Summer Lake' with it's play of light upon the water is Impressionistic in it's treatment. Can you tell us more about the influences of Impressionism upon your work?"
With Summer Lake I drew a lot of inspiration from the impressionists. My passion for art began with a love of Monet, his use of colour and brush strokes inspired me to paint the "mood" of a place. I could paint from the heart, what I felt when looking at nature. I didn't have to paint a picture like a photograph but how it made me feel. I confess my style is constantly evolving but then that is the beauty of art, however the impressionistic style will always be a part of what I create.
"On the Rocks"
"On the Rocks' was painted in St Lucia. What role does travel play in your paintings?"
Travel has been a very important in the evolution of my work.Be it forest or ocean there is so much to inspire. Sometimes I might take a photograph and I know immediately that I shall be creating the image on canvas. On "The Rocks" from a lunch spot in St Lucia was such a painting. I also painted a rainforest work based on a walk in Mauritius. Art has helped me see things in nature in so much more detail. It maybe the incredible amount of different colours in an ocean or how amazing flowers are close up! It is travel that has enabled me to see the diversity of nature and its seasons and climates and inspired me to create.