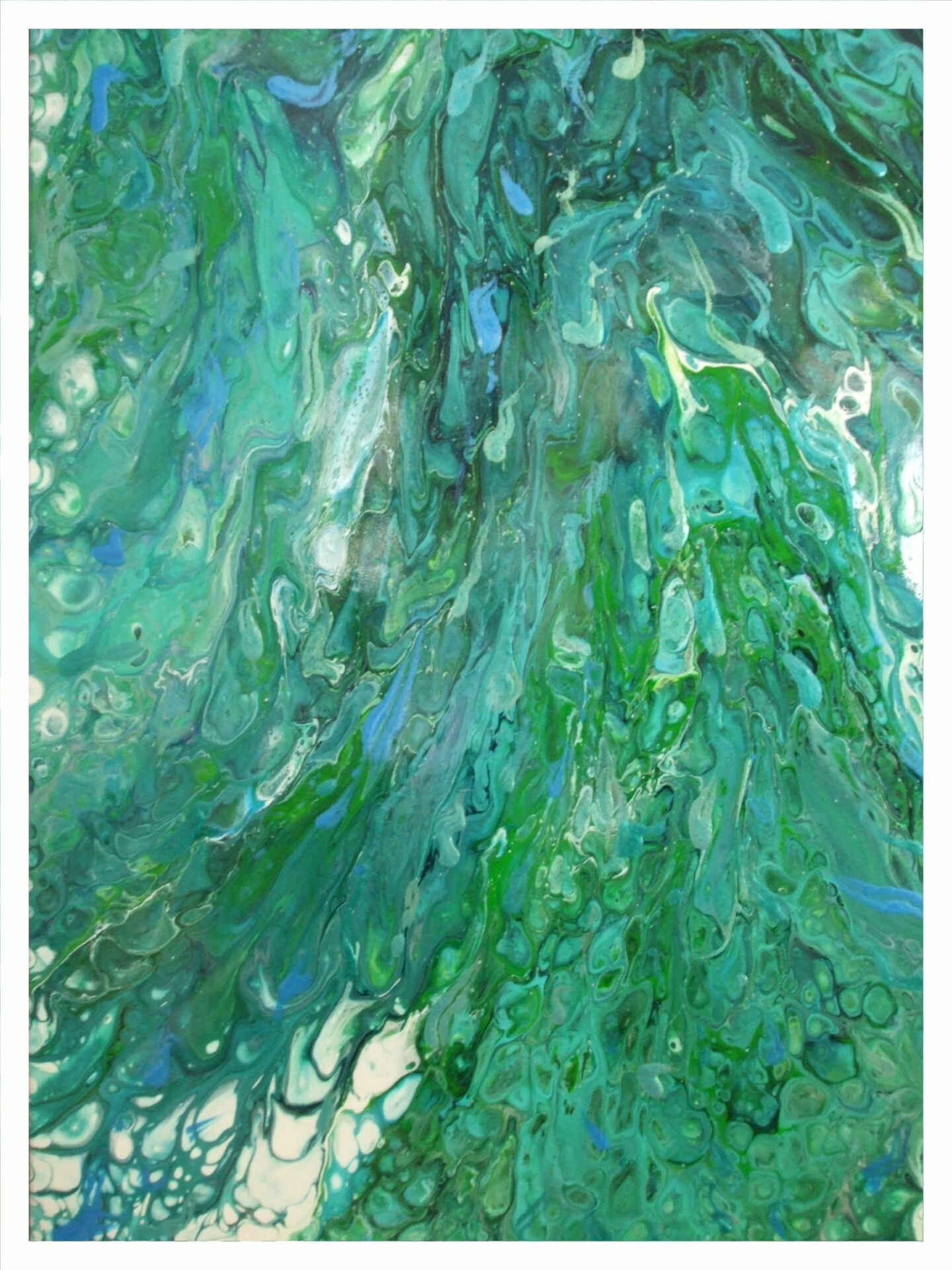 Tracey Platt
My name is Tracey Platt and I am a mixed media artist and work from my home studio near Truro, Cornwall.
I am self-taught and only started art in the autumn of 2015 when I decided I needed a hobby and thought I would try collage. Wasn't this just sticking pieces of paper down and creating a picture?  I did some research and studied lots of collage artists and discovered there was a whole new world to this type of art.  This started with me creating my own painted papers and soon I was hooked, creating vibrant work.  This led on to mixed media, designing greetings cards, which are colourful and quirky.  Why does a dog need to be brown when it can be a hot pink?
After having a studio built in the garden, I was able to experiment more with paint and began doing larger pieces including acrylic paint pours (flow art) and abstract work and after six years, I have built up a large and varied portfolio.
Colour plays a big part in my life and this is evident in my work and many people have said how 'happy' and uplifting my work is.  I love to experiment with different materials, not always knowing what I will end up with.
My other work includes hand painted bags and designing my own greetings cards.  My designs are generally quirky which make people smile and I love to paint seagulls, the coast, waves and mermaids (I call mine Cornish Sea Maidens). Other designs include abstract flowers, animals and people.   I usually do a series on a particular subject.
I have taken part in numerous exhibitions and set up and ran Lostwithiel Art Fair when I discovered there was a lack of venues and inexpensive opportunities for local Cornish artists to show their work.
I have now opened up my studio and gallery to the public so that I can meet my buyers and show them where I am at.
Tel: 07896 568651
Email: melodictraceybaby@yahoo.co.uk
Website: https://traceyplattartist.co.uk
www.facebook/cornishartukmixedmediaforsale
www.facebook/traceyplattartgallery&studio
www.instagram/traceyplattmixedmediaartist
Showing 1–32 of 43 results
£

95.00

Cornwall Scenes.

4 x original mixed media art set within a collage mount and framed with glass.

Seagulls, waves, coastal scene.

43 cm x 43 cm.

Tracey Platt