ARTIST OF THE WEEK JOAN MONCRIEFFE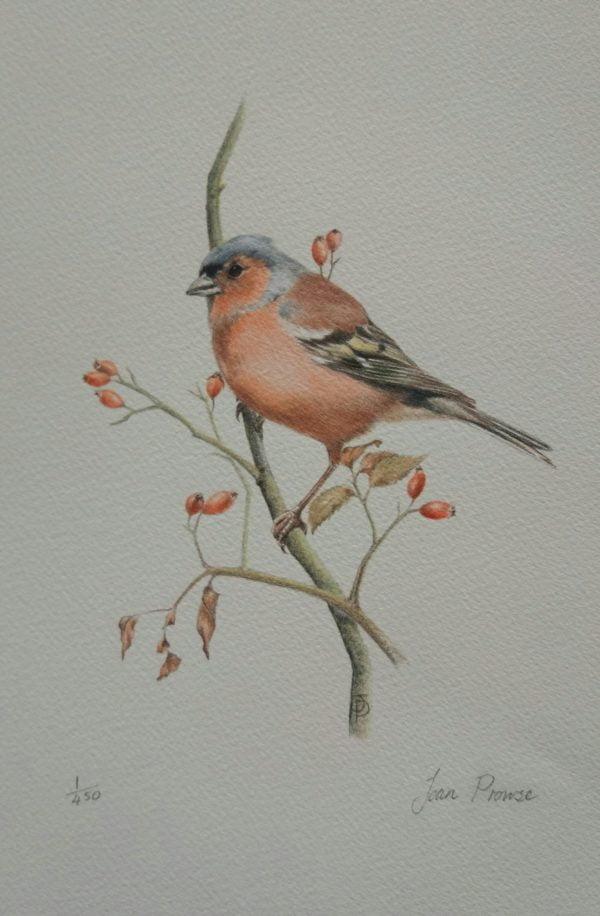 Joan Moncrieffe (Prowse) is a professional artist designer, and works in many different media, watercolour, pencil, pastel, wool, metal and wood to mention a few. She specialises in needle felting, wildlife illustration and three dimensional creations. She is based in Exmouth, Devon.
We began by asking her about wild life being a major inspirations in her work.

"I have a particular passion for drawing birds, and began at a very early age trying to copy Thorburns birds. I love trying to capture their delicate fragility which is why I choose to work in watercolour pencil. I have recently diversified into oils and enjoy the challenge of trying to do the same in a different medium."
Can you tell us more about your limited edition print Foraging Friends?
"This was done as part of a British Wildlife series commissioned by a fine art publisher. I loved trying to depict the soft fur and very beady eyes of the mice. Now out of contract I have renamed this "Harvest Time" and have been able to extend the series with the recent addition of two more images – Goldfinches and "Winter's Calling" (a singing robin). I still enjoy working in watercolour pencil as fine detail is very achievable in this medium."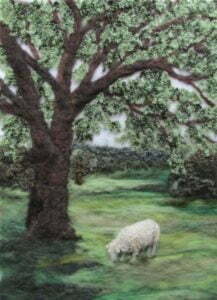 Your work Lost Sheep is created using a needle felting technique. Can you tell us more about your use of this interesting technique?
"Needle felting is a very versatile technique and enables me to work in a wide variety of scales whether in 2D or 3D. It involves using barbed needles in a stabbing action into wool. The more you stab, the more the barbs entangle the fibres and they mesh together to create a solid mass. In the case of "Lost Sheep" this is using the technique in two dimensions stabbing the wool fibres into a felt backing. Because the barbs on the needles face downwards, once the fibres are stabbed into the backing they stay in place. The more you stab, the more they become inseparable from the backing felt. Various fibres create specific effects and textures which are then used to create an image."
See more of Joan's work on the link https://www.artgallerysw.co.uk/vendor/joan-e-moncrieffe-b-a/