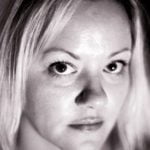 Carol Burns holds a BA and Master's degree in Fine Art. Alongside abstract oil painting she works in photography and has produced a series of Giclee prints from her recent works.
Based in Cornwall, UK, she is inspired by the light and dominant horizons the county offers which is reflected in the textures and depths of her painting. In contrast her photography seeks to simplify the complexity of the world using simple line and colour and a play on the two-dimensional medium.
Carol has exhibited in group and solo shows and her work is held in a number of collections including private homes and universities.
Email is carolmburns@btinternet.com