CAMILLA GARDNER : FEATURED ARTIST OF THE MONTH
Camilla Gardner is an artist based in Hampshire who specialises in animal portraits, name pictures and house portrait commissions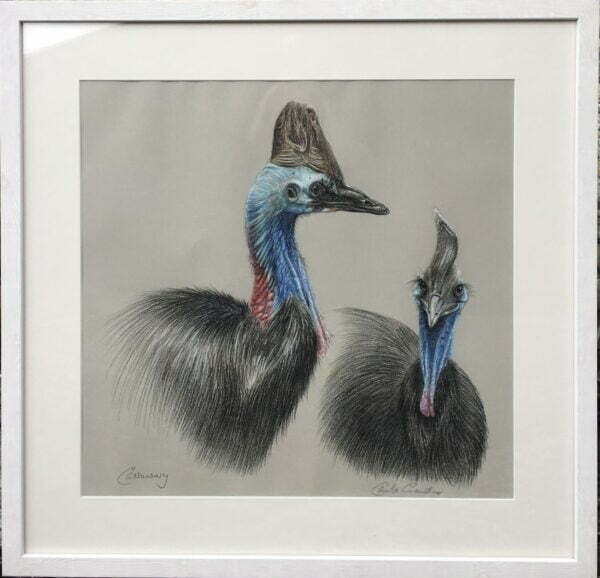 "Cassoway"
Do you have a favourite subject to draw?
I don't really have a favourite subject as there are always so many things I see that inspire me and not enough time! I do however enjoy painting birds as they can be such beautiful shapes with harmonious,flowing patterns in their feathers . Animals are another favourite as they can have incredible expressions. I love to travel so I'm always seeing landscapes I want to capture too.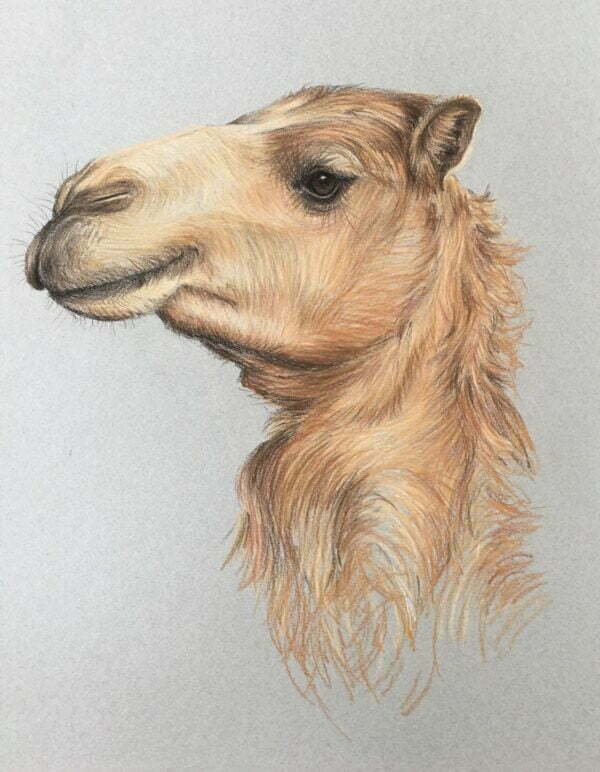 "Camel"
Can you tell us more about your pastel drawing 'Camel', the techniques you have used and your method of working with pastel?
The Camel was spotted when I was in the UAE and he ticks all the above with a marvellous expression and pleasing patterns in his coat. I think pastel works very well for animal portraits as used on a slightly rough gage of paper it is possible to capture a true likeness to the texture of hair/ fur.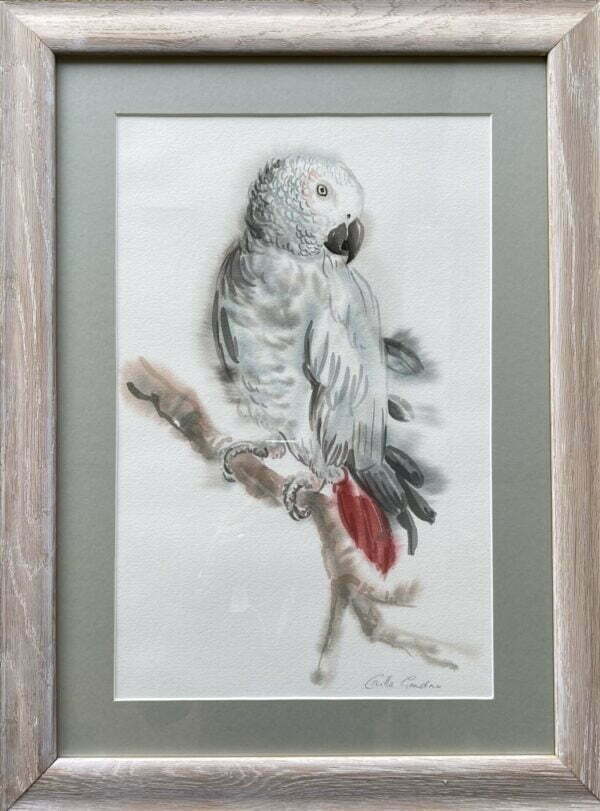 "African Parrot"
Do you have a preferred media, if so why?

I like working in a mixture of mediums depending on how I feel and what grabs my attention. I like working in oil but that always requires more time and you can't just start and stop with oils as there is always so much clearing up and brush washing afterwards.