FEATURED ARTIST OF THE MONTH : ANDREW COTTRELL
Wiltshire-based artist Andrew Cottrell is known for his landscapes of the South West, where he has lived most of this life.
"Avebury Stones"
"What inspired you to specialise in landscape painting?"
I am inspired by colour, light and texture whether it's in a landscape, cityscapes or seascapes from around the world that inspires me. The feedback I often receive from my landscapes is that the paths in them take the viewer on a journey and they want to wander through the fields and see where the path leads too. Predominantly I am known for my landscapes but I am also an illustrator so the narrative/storytelling aspect comes through in my work.
"Sunsets at Stonehenge"
"Your paintings 'Avebury Stones' and 'Sunsets at Stonehenge' both depict ancient Prehistoric monuments. What draws you to this subject matter?"
As a Wiltshire artist I am very proud of the monuments that are within the county and, having spent most of my school days in the South West, it's an interest that has always stayed with me.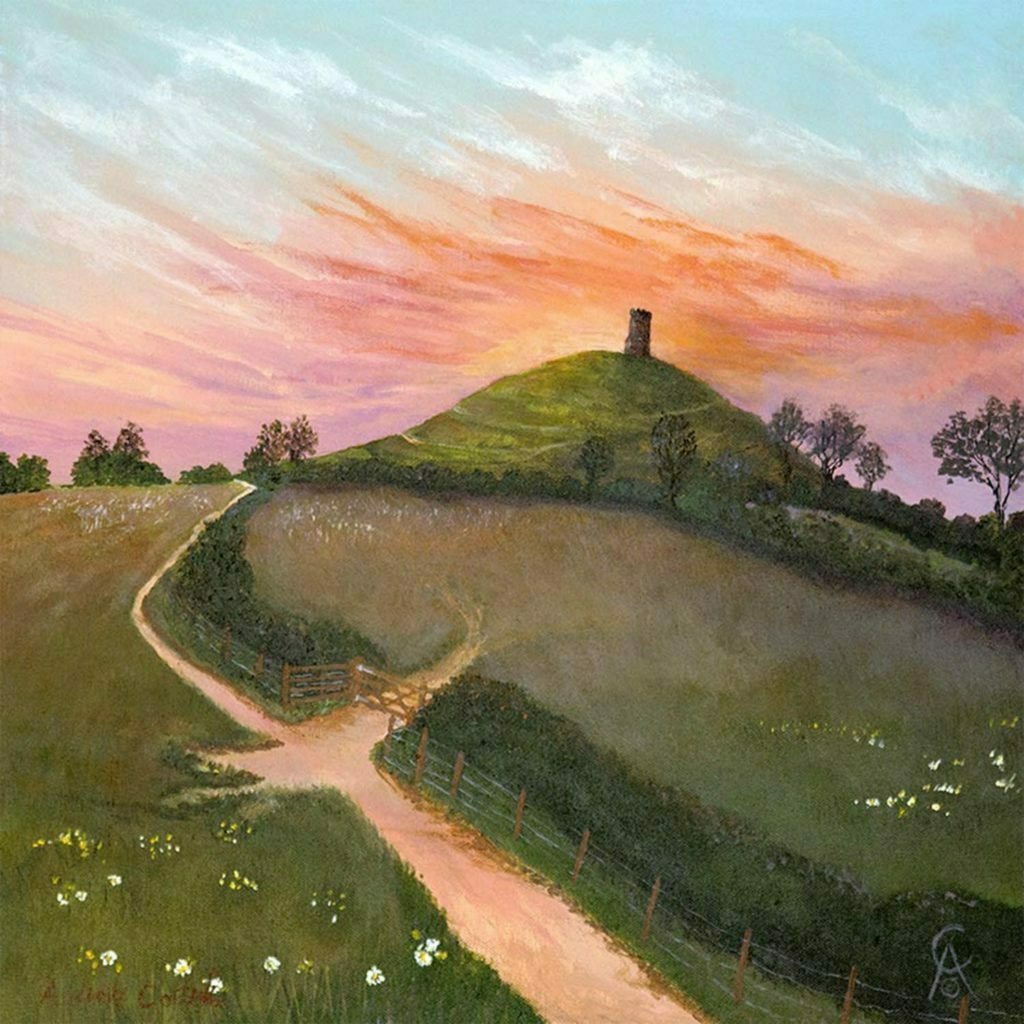 "Glastonbury Tor Summer's Eve"
"Your paintings 'High Fliers' and 'Glastonbury Tor Summer's Eve', show an interest in light and texture. How important are these elements to your work? "
As I mentioned above, many aspects influence what I paint, not just landscapes. The world around us can give us many colours and light which you will see in my work through sunrise and sunsets. The texture of the land especially during the seasons of the year provide inspiration as well as travelling to cities like Venice and seeing the texture of the old buildings that line the grand canal. It is fair to say that the world provides much inspiration and there is so much of it to explore!