Tonia Bear FEATURED ARTIST OF THE MONTH
" Can you tell us about your path into art?"
I was drawn to the beauty of nature as a child, and loved drawing and painting as soon as I started school. After a general Art Foundation course in Manchester, Kingston Poly was where I studied illustration, with regular field trips to sketch Brixton market, London museums, North Wales and the Lake District. From there, I started my own freelance business, taking on any illustration jobs that came my way.
"What subjects spark inspiration in your work?"
It's still mainly nature that inspires me, along with a passion for colour. I'm still learning, discovering new techniques and finding daily drawing helps greatly with observation and skill. Even though I paint commissions for a living, it's also what I choose to do with any spare time…it's like breathing to me!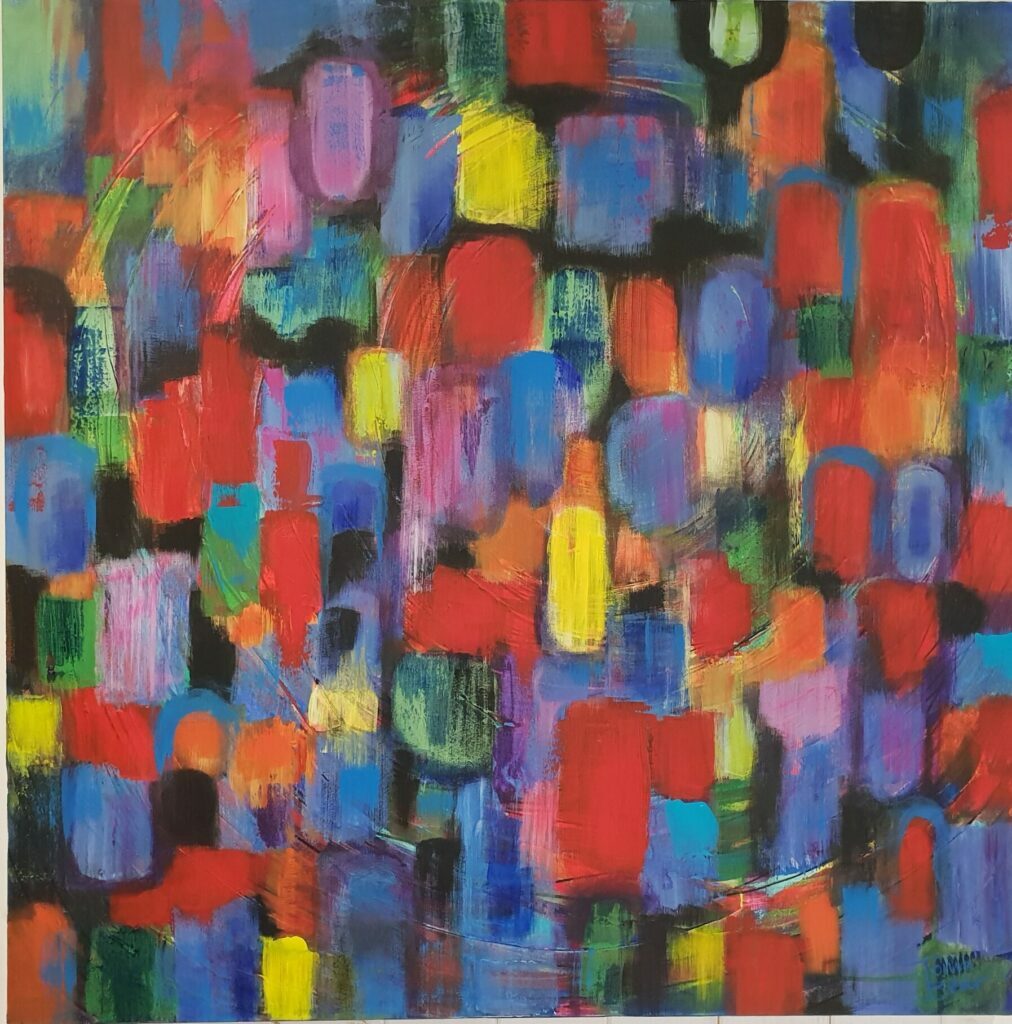 "Can you tell us about the development of the abstract in your practice and more specifically about your abstract painting 'Festival'?"

In recent years, I've been buying bigger and bigger canvases, and learning to paint acrylic abstracts; very different from the smaller scale illustration work. It's a wonderful therapy to apply colour in abstract form, expressing freedom, energy and atmosphere. With my piece 'Festival', I wanted to capture the warmth, creativity and colour of summer music festivals, and added a raised, textured whirl of paint before the colourful shapes, to create a sense of movement.
" I understand you do pet portraits which are popular"
Yes that is something new I do on Art Gallery SW. If anyone is interested they could either contact me or Art Gallery SW direct for details.