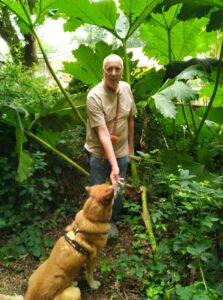 Originally from Luton I moved to Dorset 2011, my passion has allways been with the countryside and wildlife. I have allways enjoyed art and Dorset is full of inspirations with abundant wildlife and stunning scenery. I challenge any budding artist who visits this beautiful county to walk away uninspired. I love all wildlife but I must admit after visiting Africa I developed a particular love of the big cats. I hope this can be seen in some of the pastel art work I have posted.
Telephone number 01258 880612
Mobile 07933598209
£

150.00

Phil Fickling Wildlife art,  30 x 40cm pastel pencil drawing of a brown bear catching a salmon. This picture is unframed, I can arrange framing please let me know if you would like more information.