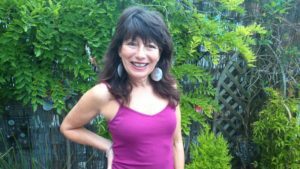 Debbie Elsmore
Growing up on a remote island in the stormy and unpredictable South Atlantic Ocean,the nearest landmass a seven day journey by sea, made me realise the importance of recycling even at a young age. We never knew when our next supplies would arrive.!!
I became a great collector of things but most of all fabrics and wools.
Years later I was introduced to the art of "Wet Felting".
Beautiful Merino wool, silk sari threads, bamboo tops, angelina fibers, and an opportunity to use my colourful recycled fabrics and yarns.
The layering of sheeps wool, entwined with delicate fibres to create a vibrant colour palette is both rewarding and relaxing.
The' Wet Felting' process is achieved by agitating the piece in warm water with a little soap and applying pressure using the fingertips which causes the wool to slowly fuse and shrink to form your work of art.
Working as A Creative Practitioner, I am fortunate to be able to share this wonderful art form, allowing others to cast aside their fear of the paint brush and 'Paint with Wool'.
Tel. 07780971462