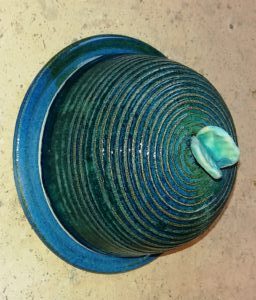 A charming ridged decorated cheese, butter or other food items, plate with bowl lid.
A blue green glossy glaze bowl-lid measuring: 13 1/2cm diameter x 6cm deep with matte light blue 'butterfly' handle. The plate is  a two tone rich blue with a groove for the top to fit.
It measures 5 3/4cm in diameter.
Is microwave, and dishwasher safe.