ART GALLERY SW SEPTEMBER NEWSLETTER
Welcome to Art Gallery SW monthly newsletter. This month we feature the work of talented local photographers and graphite artists.
This is a busy month for a lot of artists. There is Devon Open Studios and Somerset Open Studios. Please look out for our social media posts on our artists taking part in the exhibitions.
Lastly continuing, is our popular virtual exhibition in aid of the essential work of the South West Ambulance charities.
"Sunflower Bee" by Aurora Light Photography
Photography

Gilly Hopson is the photographer artist behind Aurora Light Photography. Her work reflects a deep love of nature.

She captures in her work the delicate and intricate details of the natural world.

'Sunflower Bee' brings to the viewer's attention a smaller aspect of the natural world that may otherwise go unnoticed.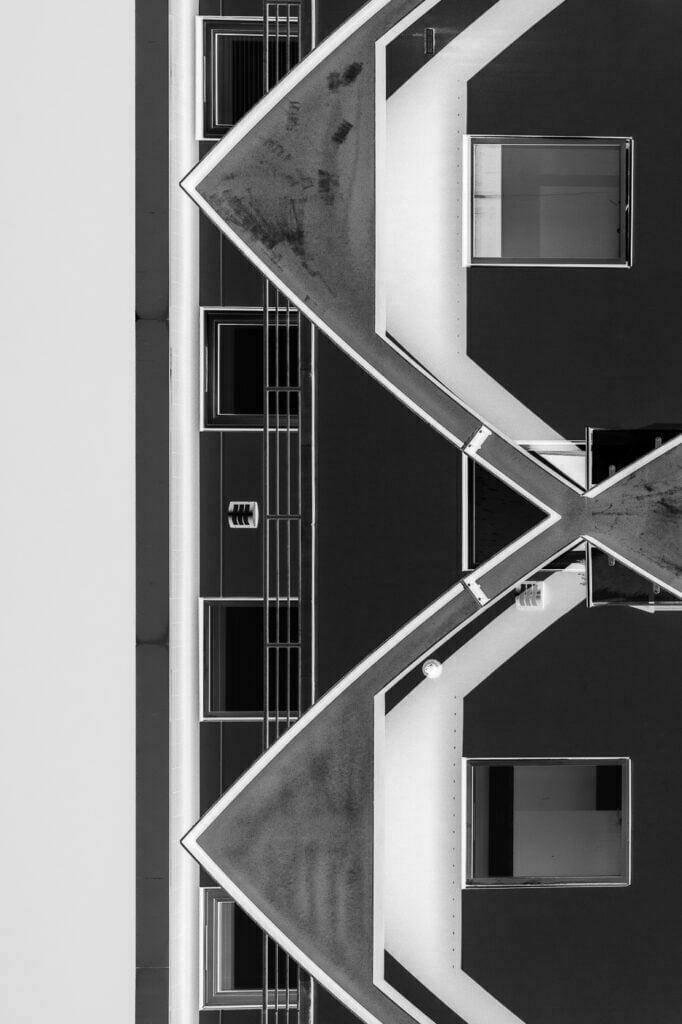 "Two" by Alison Webber ARPS
"Two" is a fine art monochrome print from the "Through a Aspergic Lens" collection. Alison's Style has continued to evolve and in 2018 she developed a passion for monochrome photography. " She uses texture, patterns, reflections and shadows to highlight the interaction between shapes and light while at the same time trying to create well defined compositions and maintain a harmonious contrast between light and dark."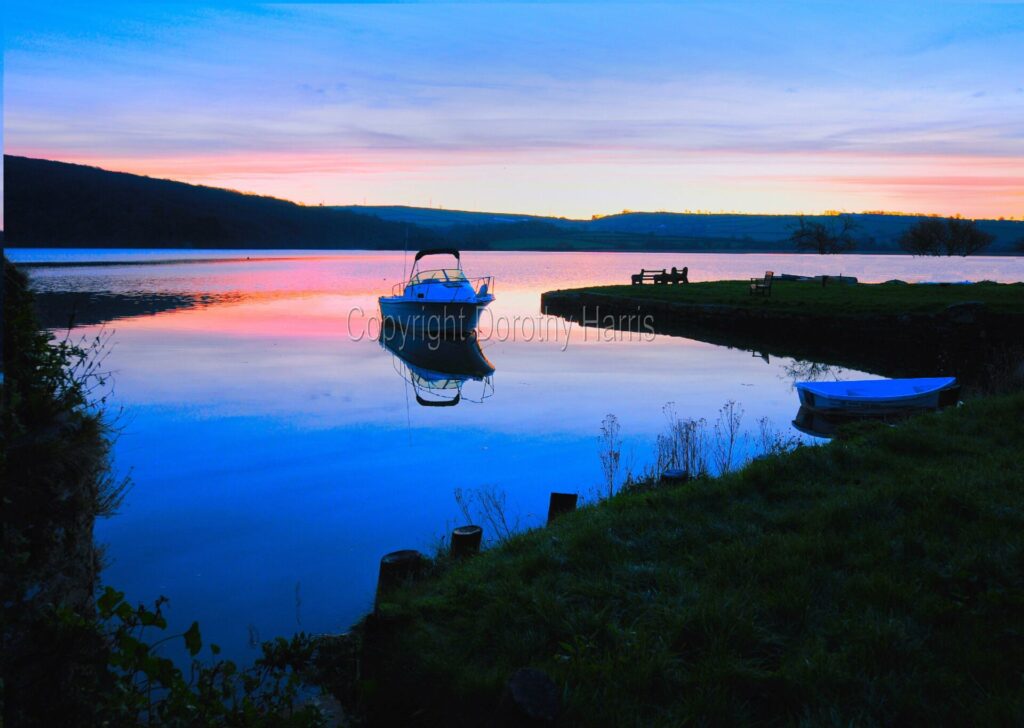 "Dawn at Bere" by Dorothy Harris.
Dorothy Harris

Dorothy specialises in landscapes. She enjoys searching for interesting locations. Once found she returns many times to the chosen location, until light, colour and composition come perfectly together.
Graphite Artists

'Durdle Door' by Ian Hedley
Ian Hedley
Ian works in watercolour, gouache, pen and ink as well as pencil. In "Durdle Door" he has skilfully captured the movement of the water and the sheer mass of this celebrated rock formation.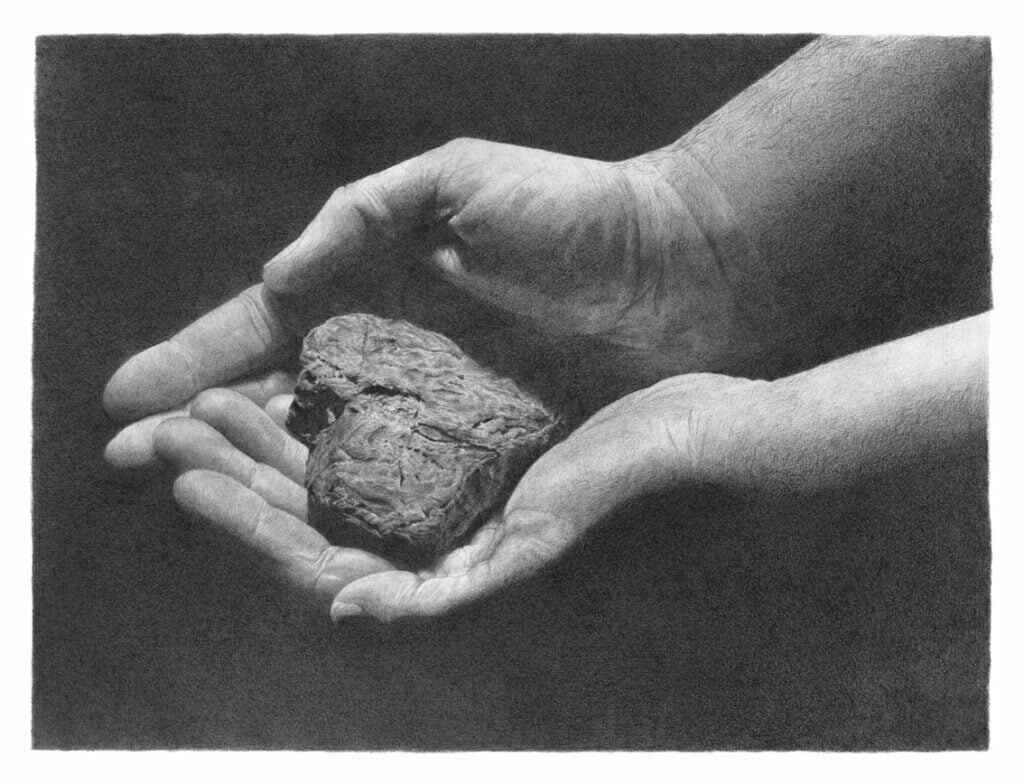 "Heart of Stone" by Tamsin Dearing
This excetionally realistic pencil drawing was inspired by a heart shaped stone found on a beach in Cornwall and Tamsin's love of hands studies.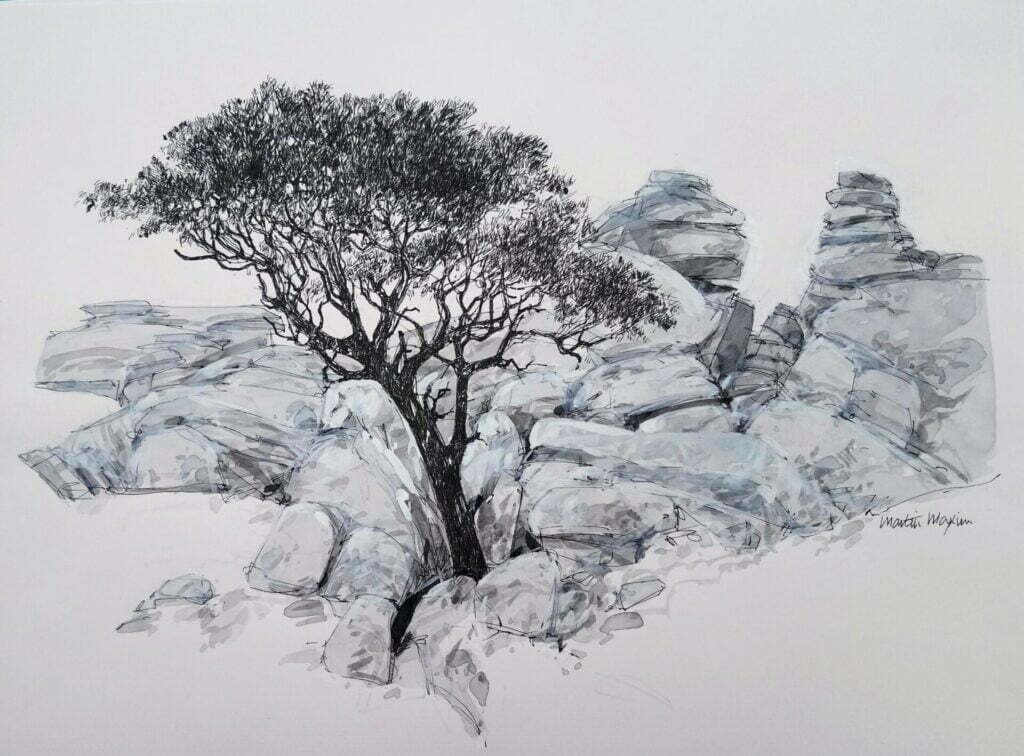 "Lone tree on Dartmoor" by Martin Maxim
Martin Maxim
This pencil sketch of a tree on Dartmoor shows Martin's interest in capturing light and shadows.
Martin's is also interested in time and place and design and construction. In addition to pencil he works in watercolour, gouache and pen and ink.