ART GALLERY SW AUGUST NEWSLETTER
Welcome to Art Gallery SW monthly newsletter. This month we feature our virtual exhibition we are running showcasing the talent of local artists. Below is a selection of works from the exhibition.
This exhibition supports the essential work of the South West Ambulance services. It is divided into four smaller exhibitions with artworks from the area covered by:
Cornwall Air Ambulance
Dorset and Somerset Air Ambulance
Great Western Air Ambulance
Devon Air Ambulance
20% of the sale of each artwork goes directly to the ambulance charity in the region where the artist is resident. The artwork can be bought online or in many cases the artist can be contacted directly, you can go and visit the artist and purchases can be made direct.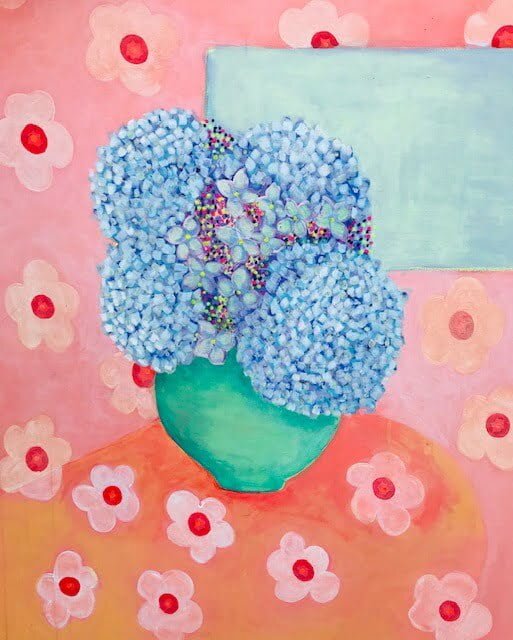 "Blue and Pink Hydrangea" by Jo Salmon
Cornwall Air Ambulance
Every year the ambulance service is called to over 1000 seriously sick and injured people. The charity relies on the public to fund these life saving missions.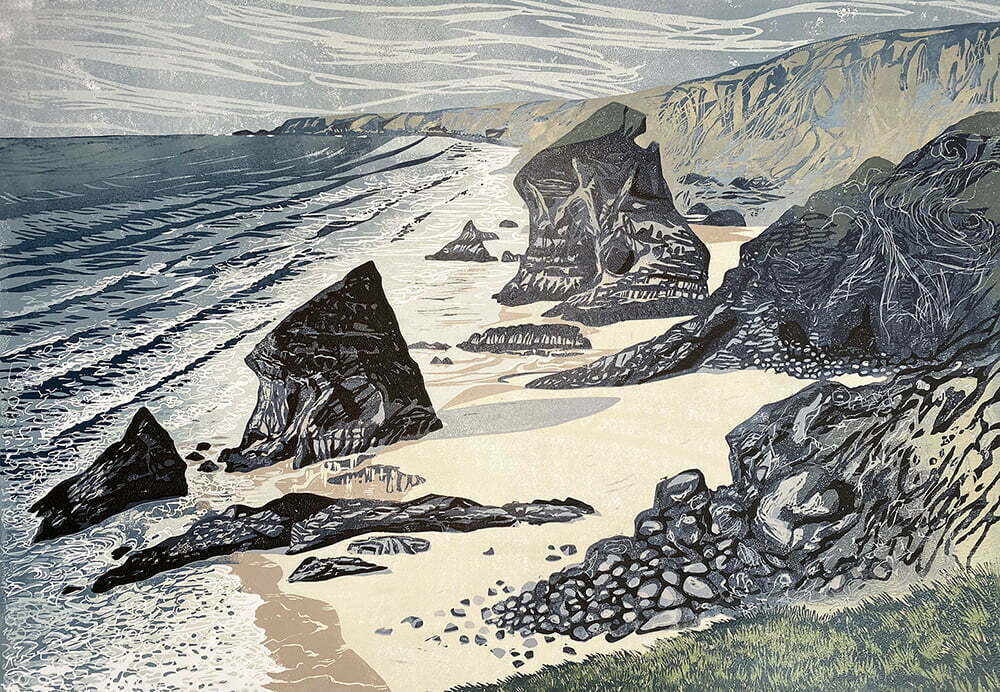 "Bedruthen Steps" by Hazel McNab
Hazel McNab
Hazel works mainly with reduction linocut. This is where a block of lino is cut away after each layer has been printed. She is passionate about composition, pattern and colour. 'Bedruthen Steps' reflects her interest and skill in portraying light, reflection and shadows.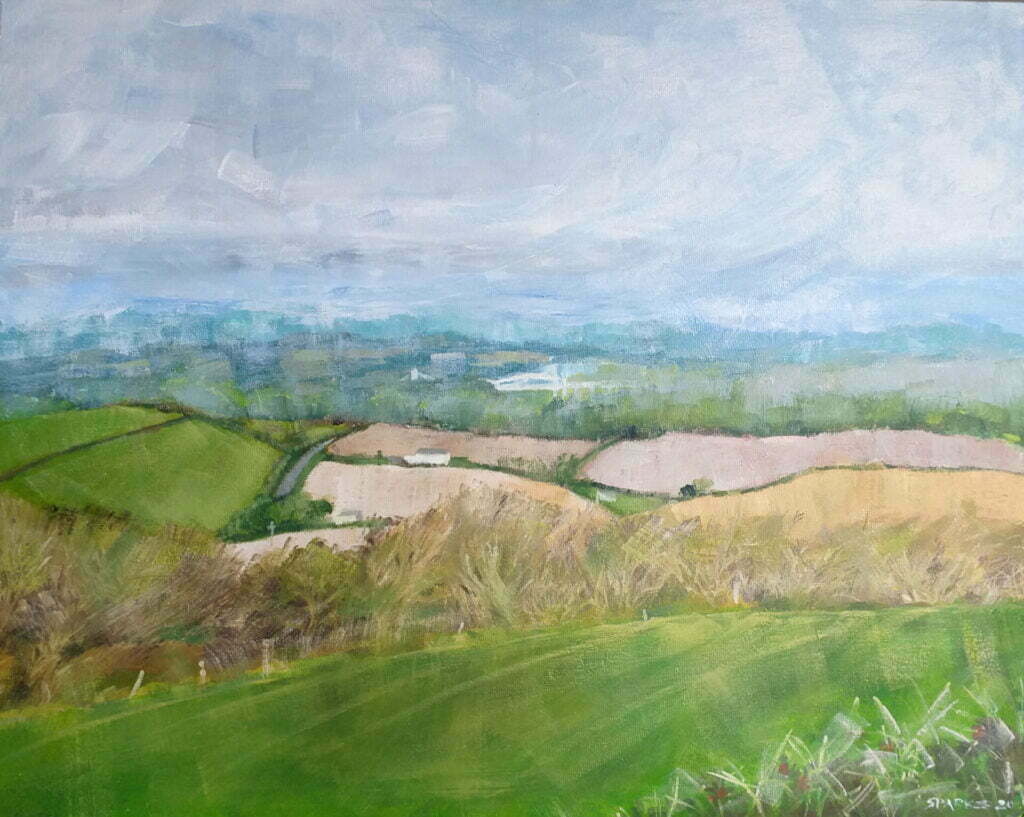 "Penlee Point from Rame Head" by Stuart Parker
Stuart Parker
Stuart works in a variety of styles from loose pen and wash sketches to emotive Cornish landscapes and seascapes in oils. He is interested in a wide variety of subjects from still life, to botanical works, to detailed studies of boats. He is passionate about the figure and life drawing.
Dorset and Somerset Air Ambulance

Since their launch in 2000, they have flown in thousands of missions with up to 9 call outs a day. They receive no direct funding from the Government or the National Lottery and rely on the generosity of the public to carry out this essential service.
"Lilly Pond" by Gabrielle Bill"
Gabrielle Bill
Gabrielle's work often has a strong emotional and subconscious thread. She works by layering the paint to create depth. She finds joy and inspiration in working with the figure and creating around it 'a magical place in nature'.
"Early Birds" by Evelyn Bartlett
Evelyn Bartlett
Evelyn is trained in graphic design. She now paints in gouache and has developed her signature style. She enjoys the challenge of simplifying a scene, whilst keeping strong contrast.
The Great Western Air Ambulance Charity
The Great Western Ambulance provides critical care and air ambulance services for residents of Bath and North East Somerset, Bristol, Gloucestershire and part of Wiltshire.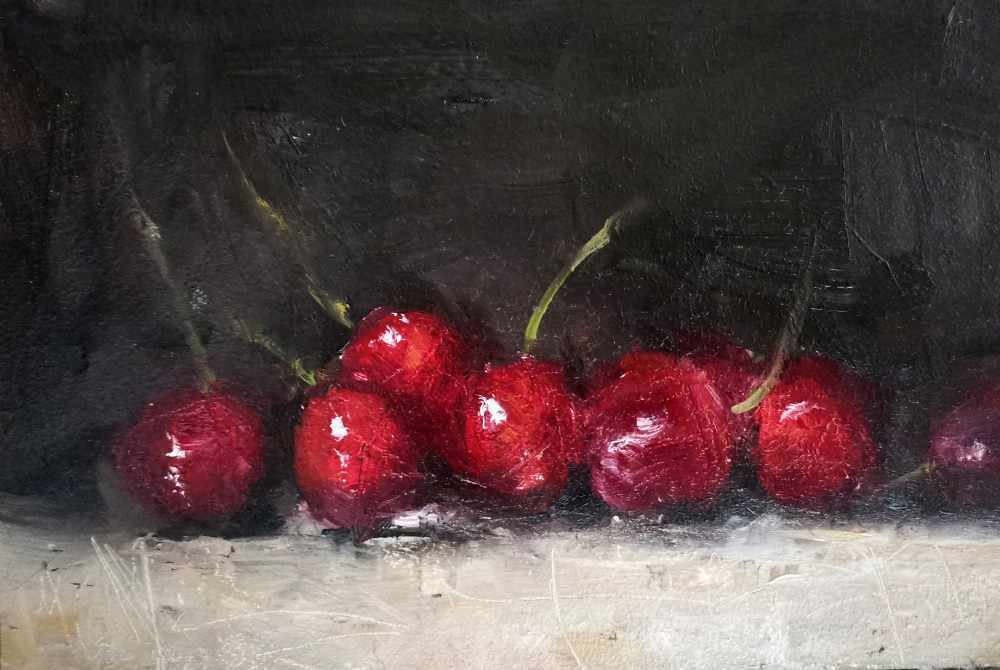 "Cherries" by Paul Strydom
Paul Strydom
Is inspired by everyday and common place objects creating realistic still life paintings. He is also inspired by animals and the natural world.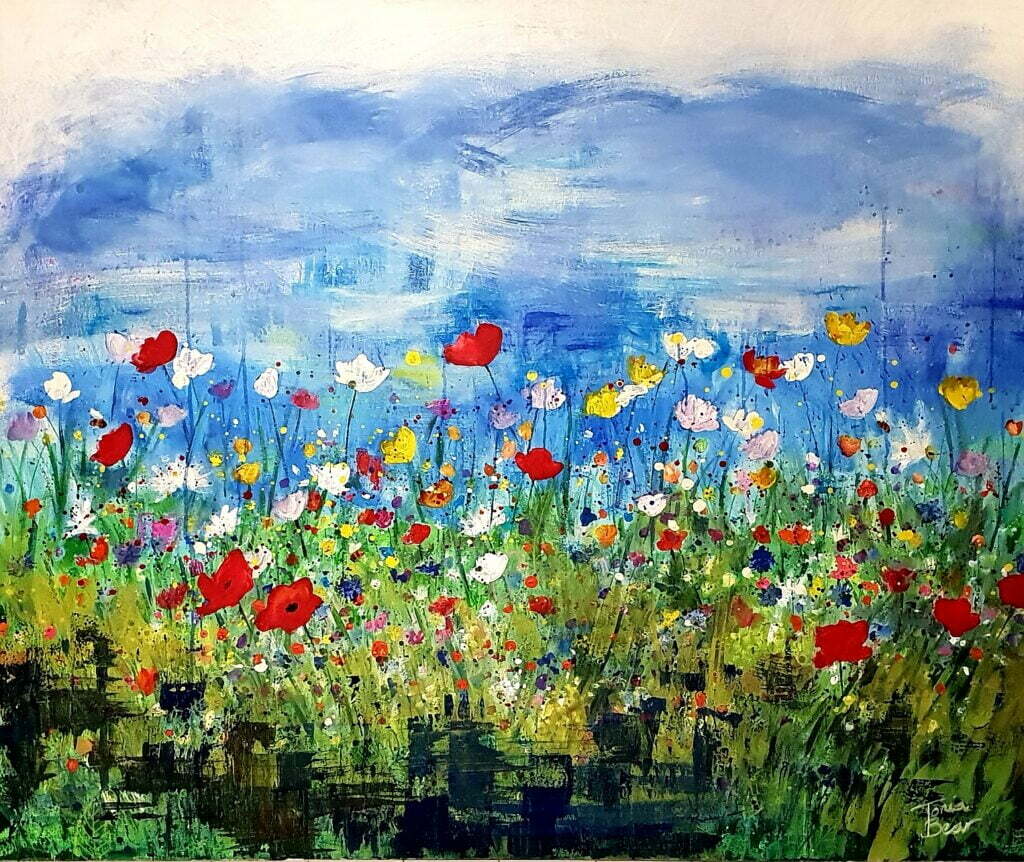 "Meadow" by Tonia Bear
Tonia Bear
Tonia is known for her abstract paintings. She aims to create pieces that 'lift the spirits and add joy and zest to any place'.
Devon Air Ambulance
Carrying out hundreds of missions a year the Devon Air Ambulance's mission is to provide 'exemplary time-critical care' . Their vision to end preventable death, disability or suffering from critical illness or injury.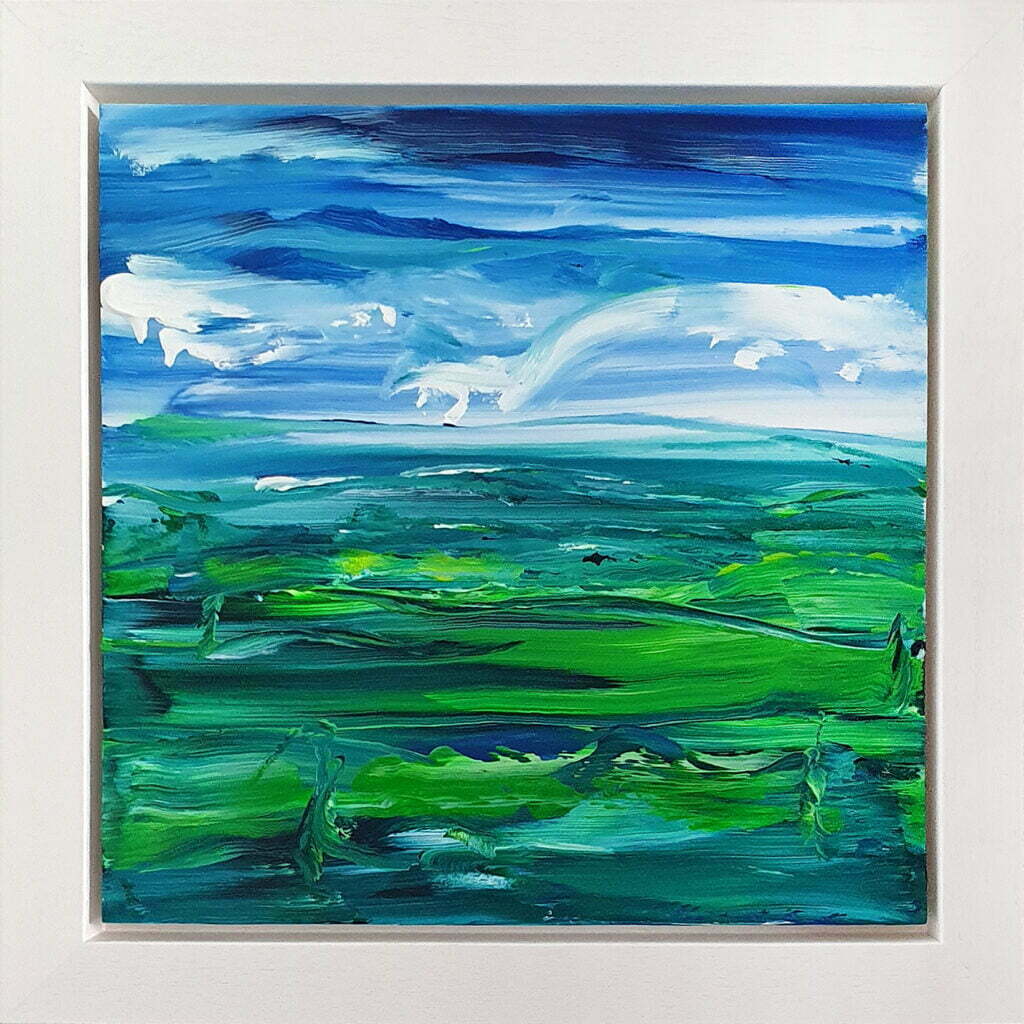 "Dreamy Days" by Martin Bush
Martin Bush
Martin is an expressive Abstract painter. His work is influenced by his travels to California, South Africa and the culture of Thailand amongst others.