ART GALLERY SW NEWSLETTER JUNE
Welcome to Art Gallery SW monthly newsletter. Each month we plan short interesting art based topics illustrated with a works from our gallery artists. This month we are featuring Landscape art and Impressionist art featuring works from Alan King, Andrew Cottrell, Rosemary Bonney, Angie Seaway, Belinda Reynell and Arty Angelika.
"Sunset over the long Barrow"
Artist's have been inspired by the landscape for centuries. Yet it only became a subject in it's own right in the late 18th century, until then it featured as a decorative backdrop within paintings. Landscape Art today continues to be a major theme. Many Art Gallery SW artists find inspiration in the landscape exploring our relationship with places, evoking memories and strong emotions.

Andrew Cottrell's work is influenced by his travels. He is inspired by light, colour and texture. His paintings often have an aspect of story telling to them.
Rosemary Bonney's passion is primarily for the Dartmoor landscape. She finds that 'being close to this wild and spiritual place gives [her] endless inspiration'. She loves to seek out unusual subjects and is particularly attracted to wilder areas of the moor and the 'fleeting moods and light changes that the unpredictable weather brings'.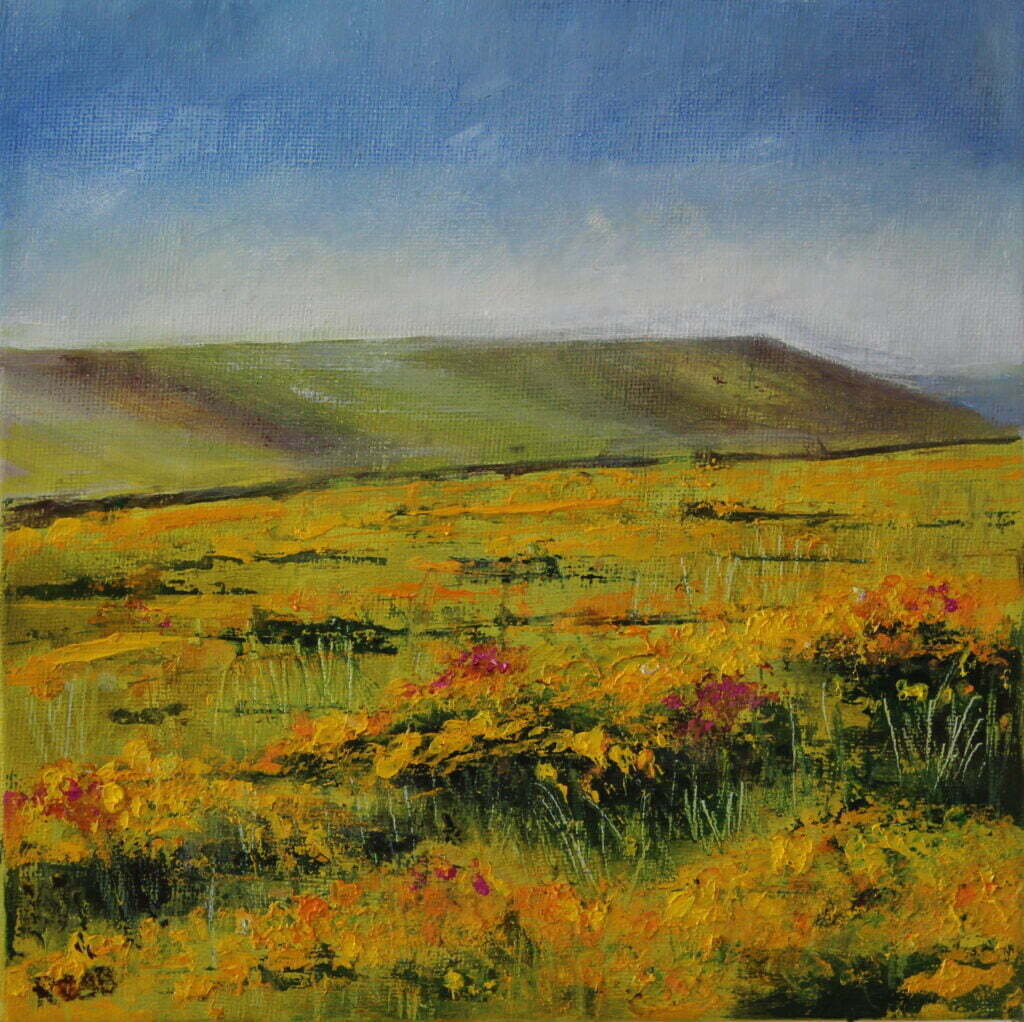 "Dartmoor Summer" by Rosemary Bonney
Alan Kingwell worked for the Forestry Commission for a number of years during which time he experienced the many changing moods of forests and moorlands. He creates a strong sense of atmosphhere in his paintings and is especially interested in the play of light upon the landscape.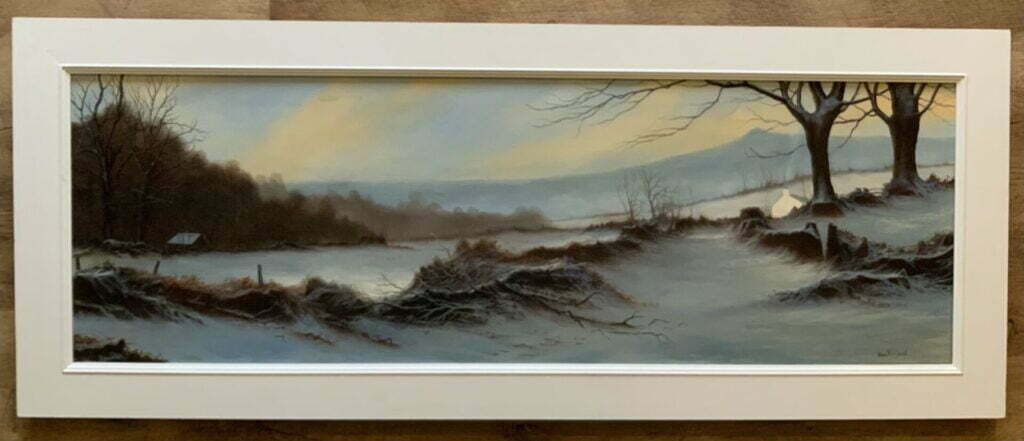 "On the Edge of the Moor" by Alan Kingwell
Impressionist art

Was developed first in in the mid to late 19th century by Claude Monet and other Paris based artists as a reaction against academic classical subjects.

The Impressionists wanted to create paintings that reflected the world in which they lived. They depicted naturally the appearance of objects using a new technique using small strokes of bright primary unmixed colours. Their works are known for their open composition, removal of hard lines and clear forms with an emphasis on light and it's changing properties.

Many Contemporay artists have been influenced by the Impressionists, taking some aspects of their approach and using it in a modern way.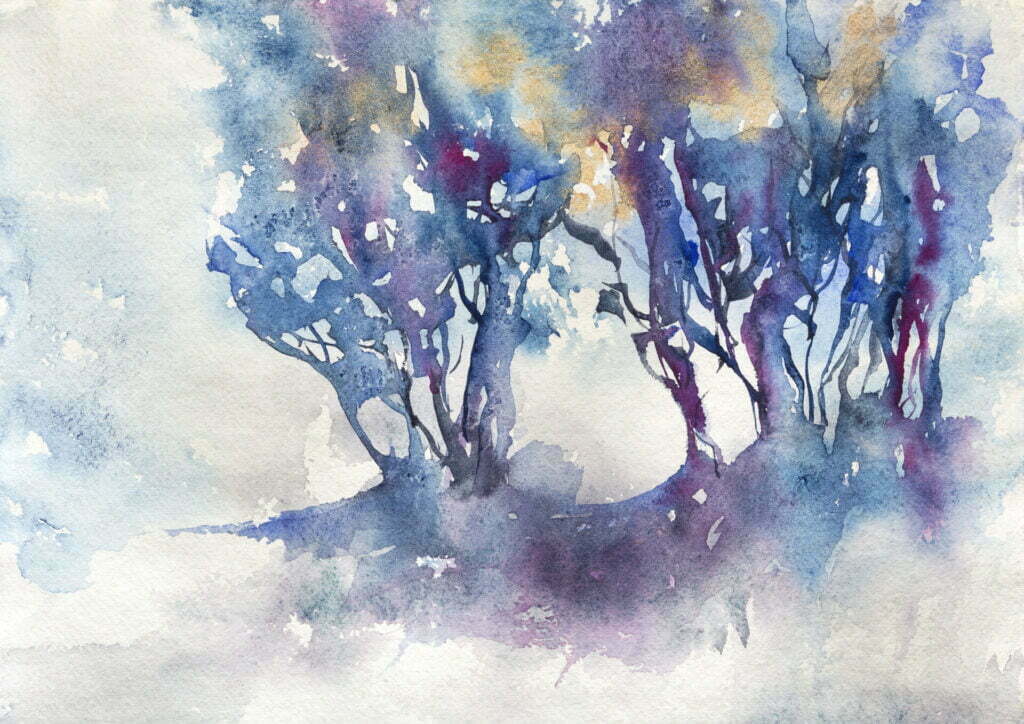 "Dreamy Trees" by Arty Angelika
"I paint using watercolour, enjoying the sheer ebb and flow of colours as they mix together on the paper creating yet more colours and different textures. To me it's a delight to watch the paint move on the paper – literally! I love to interpret what I see in a loose and fluid way. I'm inspired by nature and am fortunate to live in a part of the world where I can step out of my front door into the wonderful countryside of North Devon".
"Frequent Wintery Showers" by Angie Seaway

Angie Seaway records changes in the weather, capturing the fleeting light and moods of unpredictable weather systems. She uses open compositions, describing and interpreting what she sees. 'Paint is built up in layers, dripped, poured and splashed, nit combs, toothbrushes, credit cards and brushes are all used as in each work as [she aims] to bring movement and energy to each 'weather rich' piece'.
"Pink Sky" by Belinda Reynell
Belinda is drawn to the abstract. She absorbs herself in the landscape and then works in the studio 'using her emotions and sense of place'.