ARTIST OF THE WEEK RAE MELODY
"Sugar and Spice"
This week our artist of the week is Rae Melody "Hearts and flowers appear as key motifs in several of your works. What particularly draws you to these as subjects?"
I seek inspiration from environments and nature and have had a love of being outdoors since being a child. There's so much beauty in the world, I try to portray this through my paintings. The heart is a really positive symbol that keeps popping up in my work. I love to experiment with different techniques and ways of using it as an image.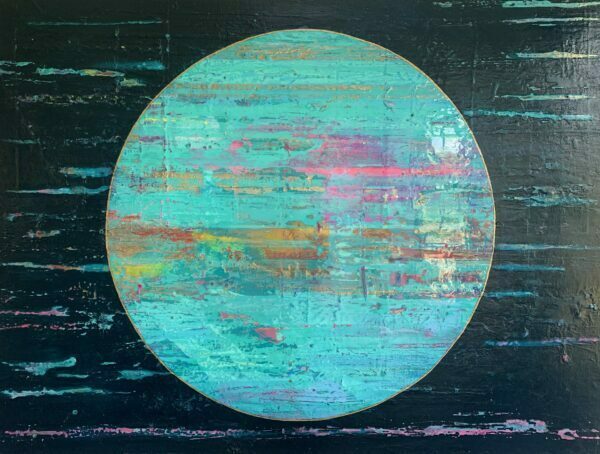 "Divergence"
Can you tell us more about your work "Divergence " and the concept behind it.?
Divergence is part of the Chaos and Order series of work which is my response to how I see the environment and planet Earth during the COVID pandemic.
Do we press pause, do we adapt, do we change? Pressing pause, reconnecting with nature, learning from what is happening. This piece is my response to what I see around me.
This painting has been created by using layers of acrylic paint which have been built-up and worked back into. I use acrylic paints because they dry quickly and I can work over them and then back into them to create different textures and surfaces. This process can sometimes leave colours looking dull so I enhance areas that I want to stand-out by covering them in resin. I love the high gloss shine that resin gives).
"The Enchanted forest"
'The Enchanted Forest is part of your floral fantasy series. Can you tell us more about this series and work?
The floral fantasy series of work is based on natural forms discovered on my travels. The images in these paintings are a combination of real and imaginary flowers. The Enchanted Forest represents the imagination of childhood; stories of overgrown secret gardens were in my mind whilst painting. I have aimed to create a sense of magic, happiness and wonderment when the viewer looks into it.