ARTIST OF THE WEEK GEORGIE KILLINGBECK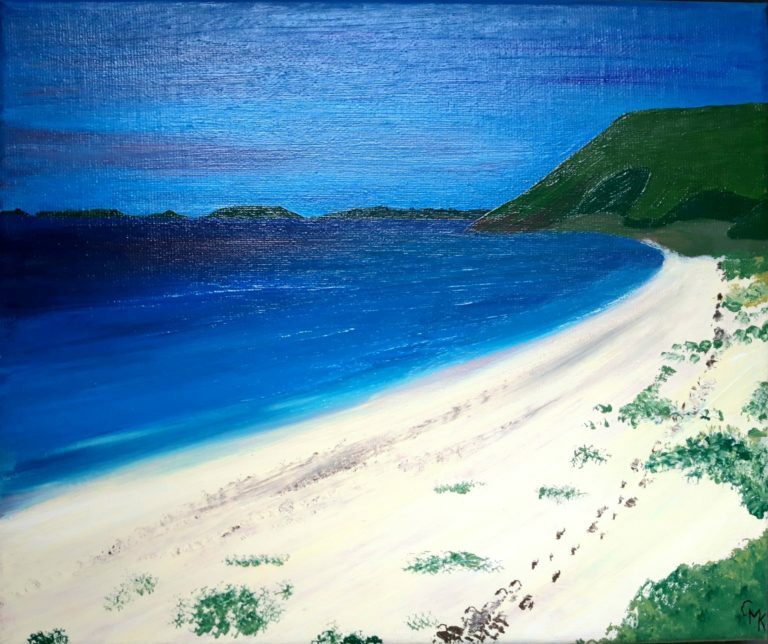 This week, our artist of the week is Bristol – based Georgie Killingbeck.
The Scilly Isles are a very special place to Georgie, therefore many of her paintings are based around these beautiful islands.
" What inspires you to paint? "

Painting for me stems back to my excellent school teacher and freedom at A level to experiment in all sorts of different techniques. I feel that the geographer in me is a good mix, as my love to travel sparks many ideas for developing varied landscapes and seascapes. I love capturing moments and expressing these on to canvas, paper or wood.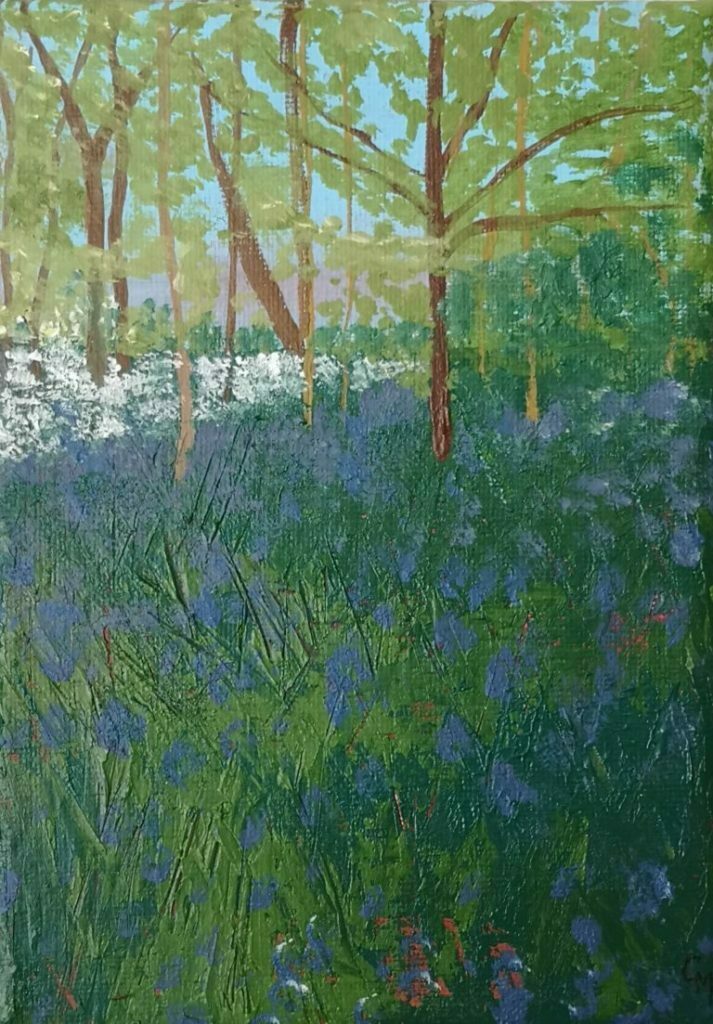 "Both your works Perpitch Bay, Isles of Scilly and Blue Bell Woods, West Devon are painted in acrylic. What is it about this medium that you enjoy?"

I enjoy the flexibility of acrylic paint. I can create such vibrant colours to document my scenes. Acrylic also works really well on all sorts of different backgrounds, from canvas to wood. The texture can be easily layered and as its quick drying, it makes it very versatile. Layers of different colours can be added to create depth to my compositions.
"Can you explain more about your process of creation, do you generally work within a studio setting or do you prefer to work outdoors directly from the subject?"
I would love to work more outside directly from the subject, but I often take photographs and absorb memories before bringing them back to the studio to develop. I work well in a calm setting and when using acrylics or oils, I find this is the best option, so I can make full use of colours and equipment. When I work with watercolour, these tend to be plein air, purely due to the fact they are very portable! There's always a set in my rucksack when I'm travelling abroad and exploring parts of the world. Mongolia and Colombia being the highlights so far but nothing compares to my local area of Devon and Cornwall (particularly the Isles of Scilly)