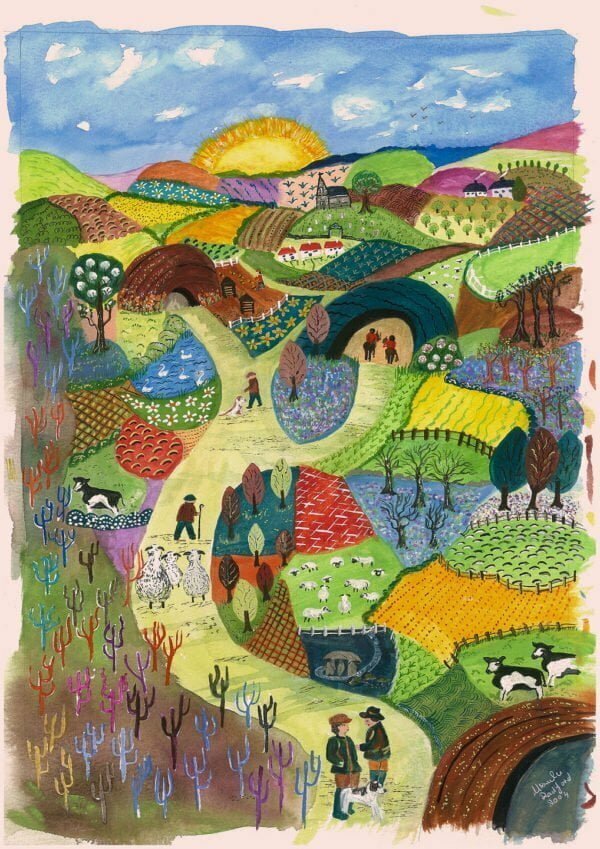 ARTIST OF THE WEEK URSULA RADFORD
How would you describe your work?
It's called childlike.
You are a member of the Association of Naive Artists. Can you explain more about the characteristics of naïve art?
Naive means innocent. Not having to be natural or perfect.
Can you tell us more about the importance of the figure in your work and its interaction with the natural and built landscape?
The figures should tell you a story of the surroundings.
Your work Fire Work Night has a strong narrative feel. Can you tell us more about your inspiration for this work?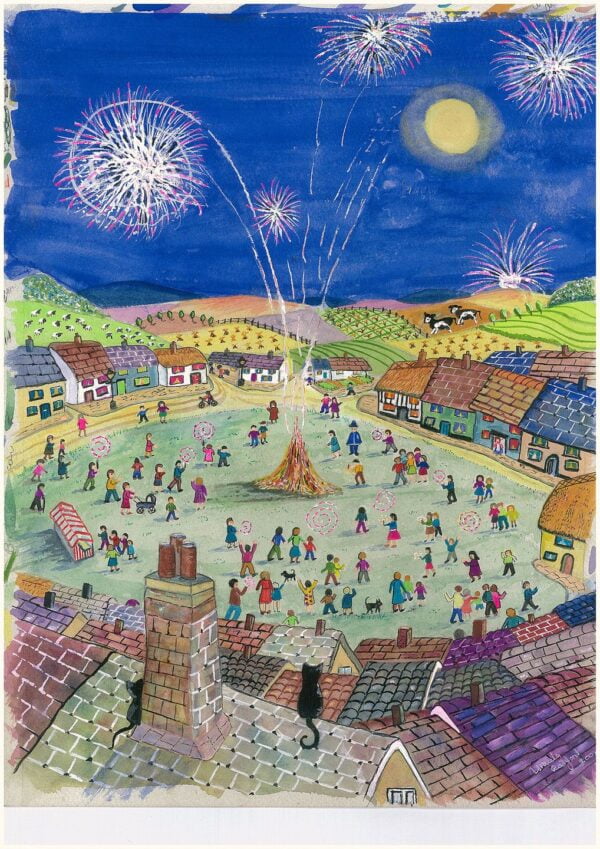 I always find firework night interesting. We often go out and my cat always stands near us to watch everything. I have illustrated them my putting them on a roof over looking the Bonfire.
How do you create the sense of happiness found in your work?
I observe people when I can and like to copy them when they smile.
Promenade is inspired by the Victorian period. Can you tell us about your creative process from initial sketches to completion?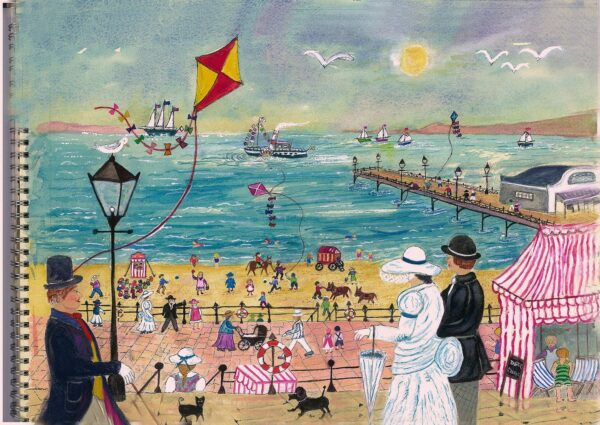 This is how imagine people promenading along the seafront on a Sunday morning in Victorian times.
What medium or mediums do you paint in and why?
I generally use gouache , inks and watercolours.
Your original works are available to buy as limited edition Giclee prints. Can you explain about this type of print and its benefits?  How many prints are in each edition?
The beauty of giclee print is that quite often you cannot tell the difference between a print and an original painting. I generally have  run print of about 50 and I sign all my prints.
What piece are you currently working on? You are often commissioned to create work for clients. Can you explain more about this process and it's benefits?
The latest painting I am working is called "Village by the Sea."  I do a lot of commissions for special occasions  such as weddings which keeps me very busy. Now I am approaching 90 I have slowed down but I still get pleasure when someone wants one of my paintings or prints. A lot of my work has gone into private collections abroad and in the UK.