ARTIST OF THE WEEK ZEE JONES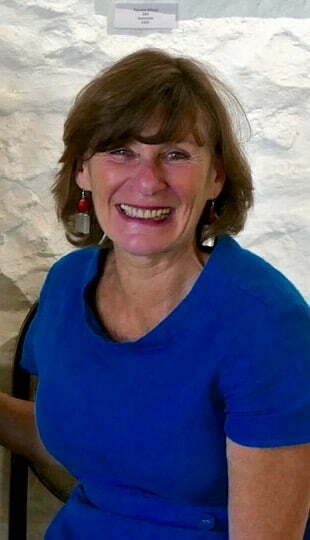 ZEE JONES ARTIST
I started by asking Zee about her artistic background.
"I started painting following my redundancy in 2010. I had formal art eduction began with an art foundation and has continued through a series of art classes, courses, and experimentation.
I am largely self thought, but significantly influenced by the 20 th century modernists."
How would you describe your work?
"I would describe my work as colourful, contemporary, straightforward and hopefully uplifting."
What inspires you?
"I am inspired by colour and structure. When a piece is successful it feels magical and fuels my energy to create more."
Can you describe the creative process for your work Broad Street Lyme?
"Fuelled by the excitement of having my own  studio in Lyme Regis , Broad Street is the view I have when sitting in the enormous windows when drinking my coffee. I particularly like Lyme in the winter, and this image gave me the opportunity to work in more muted colours."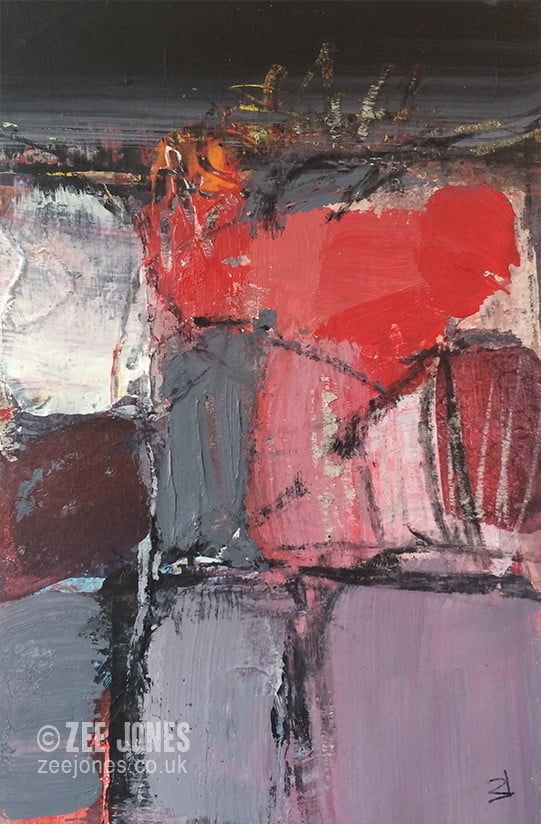 Your abstract work "On the Journey No.9" uses bold colours and expressive brush strokes. Can you tell us more about this work and series?
"On the journey series is just that, a series of paintings where I was studying experimental landscapes, and trying different techniques."
You work mostly in acrylic and mixed media. What is it about these mediums that appeal to you?
"Working in acrylic and mixed media appeals to me because it allows me to work quickly and energetically. Using  mixed media creates different textures and marks, giving my work depth and interest."
How do you decide if your work is going to be abstract or more representional in character?
"I don't decide if a work is going to be representational or abstract before I start."
Do you make many sketches before starting a painting?
"I start with an idea and see what happens. I try to work with 'finding' rather than 'making' an image and my most successful pieces are when that happens."
How do you know when a work is completed?
I think that I know when a piece of work is completed when it just feels right and looks balanced, and I don't feel as though there is anywhere I can add a mark.
Ca you tell us about the piece you are currently working on?
"I am currently working on a series of paintings using colours that I don't find easy to work with.
(  reds yellows oranges, all the warm colours)
It was prompted by a request from someone and it has been a good challenge to push myself outside my comfort zone of using cool colours."
Zee's  contact details.
Email. [email protected]
Website. http://www.zeejones.co.uk